Doing good this Holiday Season
The most important dates in the affiliate marketing industry are behind us now. Alibaba, again, broke the record and sold $1.43 billion USD worth of goods in only 96 seconds on Singles Day, Black Friday & Cyber Monday followed with an increase in sales of 18% in the US totalling $16,6 bn. So, now we can shift into a lower gear.
The upcoming Holiday Season gives us the chance to breath, take a break from work and come together with family and friends and those closest to us. This year, we at Yieldkit decided to not take the usual path, but do something for those in need and the future of the next generation. We selected the following three social entreprises in order to do good with the results of a succesful 2019:
Power a Life

Ärzte ohne Grenzen/Doctors without borders


Atmosfair
Here is a brief overview of what each of these organisations are doing and what our motivations are.
We charge. They study. – Buy one. Gift one.
Mission statement of Power a Life is that they believe that everybody should have access to the power they need. That's why with every product they sell, they gift a free solar light to a child in a developing country. This is at the very core of why they do what they do. Meaning when we charge, we Power a Life.
In more than 70 countries, Médecins Sans Frontières provides medical humanitarian assistance to save lives and ease the suffering of people in crisis situations.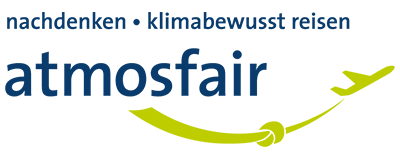 Atmosfair is an independent German non-profit organization which offers offsets for greenhouse gases emitted by aircraft, cruise ships, long-distance coaches, and events.
We at Yieldkit have our reasons to support each of these three causes. All our business is online and therefor we all depend on technology AND thereby electricity/power. Many of us are on the road a lot and in order to stay in touch with partners, colleagues and family & friends at home, it is always a good idea to carry a power bank with you (Power a Life). Alongside this we decided to support Atmosfair and their fight against climate change. We try to keep our travels to a minimum and if there are climate friendly alternatives (trains, public transport) we use of them. In order to make up for all the flights we took in 2019 we donated the entire value required to make up for those miles we travelled by air. And last but not least we donated a considerable amount to "Medecins sans Frontieres" helping those who are affected by conflicts, epidemics and disasters. We are grateful to live in a country where we are not facing every day danger and therefor try and help those who are not as fortunate.
Now, we want to thank everybody who worked with us in 2019. Thank you for the trust you have placed in us. Thank you for great cooperations, increased business volume and amazing connections we build over time. May 2020 be even better, brighter and busier for all of us.
Happy Holidays,
Your Yieldkit team!